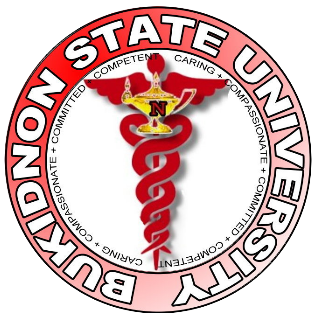 The Caduceus
The caduceus surmounted by two wings and entwined with two snakes was carried by Heralds and Ambassadors as a badge of office and a mark of inviolability.   It was adopted by the medical profession as a symbol of healing.
Nursing brings about healing to patients in collaboration with members of the health team in through by giving total care to every patient.   Every aspect, be it physical, emotional, spiritual, mental or social is considered in the process of healing.   The caduceus, therefore, represents high standards of care and healing to every client.
The Nightingales' Lamp
The Nightingale's lamp was a symbol of light in times of darkness when death during the war was soaring at a very high rate.